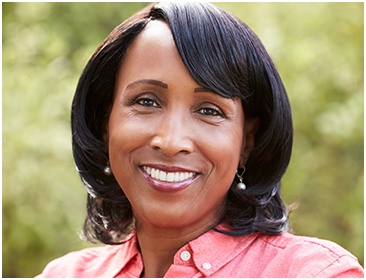 A gum graft can cover exposed roots and restore gum tissue that has been lost to periodontal disease and other factors. Dr. Erdle may recommend gum grafting to protect your teeth, improve your oral health, and enhance your smile. To learn more about gum grafts call 847-662-3414 and arrange an appointment with us today.
If your smile is affected by periodntal disease, you may have noticed that your gum line has receded, making your teeth appear longer than usual, or have experienced increased tooth sensitivity. Gum tissue recession may also be caused by overaggressive tooth brushing, insufficient dental care, genetic factors, tobacco product use, grinding and clenching your teeth, hormonal changes, or crooked teeth.
As the gum tissue recedes, disease-causing bacteria can easily accumulate and damage your teeth and bone structure, leading to possible tooth loss. To treat gingival recession, Dr. Erdle may recommend a soft tissue graft procedure. There are different types of grafting procedures and the purpose of these procedures is to restore healthy tissue or arrest further tissue loss. To learn which procedure will best restore your tissue health, please contact us to schedue a visit.