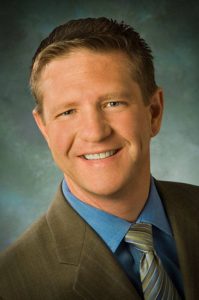 Peter Domagala, DDS
Dr. Peter Domagala completed his undergraduate work at Loyola University in Chicago, and from there he attended the University of Illinois for both his dental and postdoctoral certificate in periodontics. While attending dental school, he received a prestigious award from the auxiliary of the Chicago Dental Society, which is given to a student who has excelled in both the academic and clinical disciplines. He was elected as a member of the Omicron Kappa Upsilon, the national dental honor society, and later worked as an assistant clinical professor at the College of Dentistry at the University of Illinois.
Today, Dr. Domagala maintains a full-time private practice, limited to periodontics and implant dentistry in Gurnee, Illinois. He has lectured to dental students, dental hygienists, and international dentists both locally as well as at the national level on many topics of periodontics, implant dentistry, and oral medicine. He has also published articles on periodontal regeneration and implantology.
Aside from maintaining a private practice, Dr. Domagala is very active in organized dentistry. He is currently a Visiting Faculty for Spear Education, as well as the Educator Leader of a Spear Study Club. Dr. Domagala has also been invited to speak at the Chicago Dental Society's Midwinter Dental Meeting in February of 2018. He is the president of the Lake County Dental Society, an Illinois State Dental Society Delegate, and a former newsletter editor for the North Suburban Branch. He regularly attends professional continuing education courses and stays current with the latest research studies and technologies.
Dr. Domagala is married with 3 children, who occupy almost all his free time. When he is not spending time with his wife and children, he enjoys golfing, computers, and reading novels.
Associations and Affiliations
Academy of Osseointegration
American Academy of Periodontology
American Dental Association
Academy of Dental Sedation
Chicago Dental Society
Dental Lifeline Network
Illinois State Dental Society
International Academy of Periodontology
International College of Dentists
International Team of Implantology
Lake County Dental Society
Midwest Society of Periodontology
Waukegan Dental Study Group
SPEAR Institute
Meet Our Team
The entire team at Institute of Dental Implants and Periodontics is strongly committed to patient care and excellent customer service. We are trained professionals who work alongside Dr. Domagala to provide you with a positive experience. We look forward to meeting you when you visit our periodontist in Gurnee, Illinois!
Minerva – Practice Manager
Minerva has been with Dr. Domagala since 1998, when he first started his practice in Gurnee. Her experience and leadership have had a positive effect on our patient's and staff's experience in our office for over twenty years. She strives to exceed expectations in all areas.
Outside of the office, Minerva and her husband Adam have three children and an amazing grandson that keeps them very busy. Minerva enjoys reading and running, and she's a huge Harry Potter fan!
---
Amy – Dental Hygienist
Amy initially joined our team in 2001 as a dental assistant. Her aspiration was to become a dental hygienist and she left our practice to attend the Milwaukee Area Technical College, where she earned her hygiene degree in 2004. She then returned to our practice in 2005 as a dental hygienist. Amy is very passionate about dentistry and is a great educator for our patients, helping them maintain their oral health. Amy is so happy to have gotten to know our patients and has formed great relationships over the years.

Outside of the office, Amy and her husband Armando have 2 sons, Nicolas (age 25) and Zachary (age 22). Amy enjoys entertaining, spending time with her family and friends, and working in her yard.
---
Bridget – Professional Relationship Director
Bridget is a veteran in dentistry with 40 years of experience in the field. Her career in the dental industry started in 1978, when she began working as a clinical assistant. Over the years, she has assisted in multiple disciplines of dental treatment, and has managed 2 successful dental practices. Her unique experience helps her as our liaison to referring dental offices, ensuring a smooth collaboration on simple and complex cases.
Outside of the office, Bridget and her husband Patrick have three grown children and three new grandchildren, Miles, Ivy, and Winnie, who are the light of their lives! Together, they enjoy cooking, music, arts, and the outdoors.
---
Alejandra – Treatment Assistant
Alejandra is our treatment assistant who is also working on her college degree in biology. She loves the learning experience and being able to deliver excellent patient care. Alejandra is skilled in time management and prioritizing her patients.
Outside of the office, Alejandra likes going to the gym and taking walks with her puppy.
---
Kristen – Treatment Assistant
Kristen has been working in the dental field as a treatment assistant for eight years. Her priority is providing the highest quality of care to our patients with the ultimate positive experience during their time in treatment rooms.
Outside of the office, Kristen and her husband live in Wisconsin with their dog. She enjoys cooking and trying new foods, as well as outdoor gardening and tending her house plants.
---
Mireya – Patient Coordinator
Mireya has spent several years as a medical administrative assistant. She ventured into the world of dentistry recently and is very excited to be a part of our practice. Her favorite thing about working in our office is being able to help fulfill the needs of our patients.
Outside of the office, Mireya enjoys yoga and is the mother of two lovely little girls.
---
Rebekah – Treatment Coordinator
Rebekah has been working with patients to help them understand their dental conditions and treatment options for over 6 years. She loves seeing how we can change a patient's smile. Providing extraordinary patient care and service is her top priority.
With her husband Andy, (also a dental professional) she is raising 3 beautiful girls, Kayla, Mackenzie, and Lorelai. Rebekah is into watching vintage movies with Andy and taking nature walks with her kids.
---
Gricel – Patient Coordinator
Gricel's voice may be the first one you hear when contacting our office! She comes to us with four years of experience in exceptional patient service. It is her goal to listen and understand our patient's needs, and work with them to make each of their visits efficient and enjoyable. Gricel is proud to be our newest business associate, and part of our professional and compassionate team!
Gricel and her husband Alex are parents to two busy boys, Jayden and Leo, and their sweet miniature schnauzer, Gigi. They love exploring together, watching movies, checking out museums and (our favorite) baking!
---
Christie – Patient Coordinator
Christie is our awesome patient coordinator. She helps to ensure that our patients understand all aspects of their treatment and provides them with stellar customer service!
Outside of the office, Christie and her husband Brenden enjoy their fur babies.
---