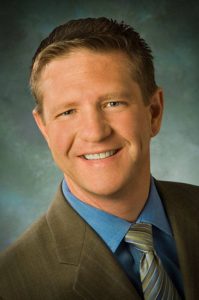 Peter Domagala, DDS
Dr. Peter Domagala completed his undergraduate studies at Loyola University in Chicago, and from there he attended the University of Illinois for both his dental and postdoctoral certificate in periodontics. While attending dental school, he received a prestigious award from the auxiliary of the Chicago Dental Society, which is given to a student who has excelled in both the academic and clinical disciplines. He was elected as a member of the Omicron Kappa Upsilon, the national dental honor society, and later worked as an assistant clinical professor at the College of Dentistry at the University of Illinois.
Today, Dr. Domagala maintains a full-time private practice, dedicated to periodontics and implant dentistry in Gurnee, Illinois. He is passionate about educating, and is an esteemed lecturer to dental students, dental hygienists, and international dentists both locally as well as at the national level on many topics of periodontics, implant dentistry, and oral medicine. He has also published articles on periodontal regeneration and implantology.
Throughout his career, Dr. Domagala has remained active in organized dentistry. He currently serves as a Visiting Faculty for Spear Education, as well as the Educator Leader of a Spear Study Club. Dr. Domagala was invited to speak at the Chicago Dental Society's Midwinter Dental Meeting in February of 2018. He has served as the president of the Lake County Dental Society, an Illinois State Dental Society Delegate, and a former newsletter editor for the North Suburban Branch. He regularly attends professional continuing education courses and stays current with the latest research studies and technologies.
Dr. Domagala is married to Christine, a B.S.N., and together they enjoy travelling and spending time with their 3 adult children. He also enjoys golfing, computers, and reading novels.
Education
• Certificate in Periodontics, University of Illinois, College of Dentistry, Chicago, IL. 1995
• Doctor of Dental Surgery (D.D.S.), University of Illinois, Chicago, IL. 1992
• Bachelors of Science Degree (B.S.), Loyola University, Chicago, IL. 1988
• Pankey Institute Specialist Course, Key Biscayne, FL. 2001
• CDS spokesperson training 2001
• Over 100 hrs. of continuing education per year
Awards
• Omincron Kappa Upsilon, Elected into the National Honorary Dental 1992
• The Auxiliary to the Chicago Dental Society Scholarship Award 1992
• Gurnee, Illinois-Best Periodontist 2016
Honorarium Lectures
• Esthetic Periodontics, Waukegan Dental Study Club 1994
• Biologic Basis of Periodontics, University of Illinois 1995-1998
• Scaling and Root Planing, Lake County Dental Hygiene Association,1996
• Oral Manifestations of HIV, Waukegan Dental Study Group 1996
• Guided Tissue Regeneration: Goals and Limitations, CDS midwinter meeting 1998
• Periodontal Regeneration, University of Illinois International Dental Program 1997-1999
• Recession, Multiple Techniques for Root Coverage, CDS North Suburban 1999
• Insurance coding for periodontic procedures, Lake County Dental Hygiene Association 1999
• Advances in implant dentistry, Lake County Dental Society, Las Vegas meeting 2001
• Multiple techniques for root coverage, Dawson-Pankey Study Group 2002
• Distraction Osteogenesis, Dawson-Pankey Study Group 2002
• Advances in the Art and Science of Implant placement-CDS Midwinter meeting 2005
• Edentulous Ridge Expansion, an alternative to bone grafting, Midwest Society of Periodontology 2006
• Advances in Implant Dentistry, Cutting edge dentistry group 2006
• Immediate Teeth, Waukegan Dental Study Group 2006
• Dentistry in the 3rd dimension- use of CT, Lake County Dental Hygiene Society 2007, Lake County Dental Society Las Vegas 2008
• Introduction to dental implants- Formed a study club 2008
• Advanced esthetic treatment planning of dental implants- Formed a study club 2008
• Spears study club-Founding President 2009-present
• Periodontics 2010, Lake County Dental Hygiene Society 2010
• The paperless office, Waukegan Dental Study Club 2010
• Hands-on courses for temporization of anterior implants 2011
• Hands-on courses for locator denture fabrication 2011
• Interdisciplinary Care, Spears Annual Leader's Symposium, Scottsdale Center for Dentistry 2011
• Achieving optimal esthetics, the need for implant provisionals 2012
• Will we survive managed care or go the route of physicians and pharmacists- The key to survival, Waukegan Dental Study Club 2013
• Mastery and Master's Forum- Co-taught with Drs. Frank Spear, Greg Kinzer, and Pat Allen- Scottsdale Center for Dentistry 2013
• Facially Generated Treatment Planning- Mentor, Scottsdale Center for Dentistry 2013
• Implant Opportunities in the hygiene room, Lake County Dental Hygiene Society 2013
• Mastery and Master's Forum Co-taught with Drs. Frank Spear, Gregg Kinzer, and Gary DeWood 2014
• Let's cement the Deal, Problems and Solutions for Cemented Implant Crowns 2015
• Complex Case Planning, Sequencing and Phased Treatment- Co-Taught with Drs. Gregg Kinzer, Robert Winter, Gary DeWood 2016
• Your Major Questions Answered by Experts-2018-Panel discussion lead by Dr. Gordon Christensen, one of 4 experts on the panel. -Chicago Dental Society Midwinter meeting 2018
• Digital Impressions & CT: Outcomes Turn Trends into the New Standard of Care, ½ day lecture, Chicago Dental Society Midwinter Meeting 2018
Publications and Research
• Periodontal Regeneration, Journal of the Indiana Dental Society 1998
• Using a Straumann Bone Level Implant, Implant Realities, Vol. 1 2009
• M.A.T.- Utilizing Straumann guided surgery instrumentation 2009
• Beta-tester for the IVS software for implant planning 2009-2010
• Beta-tester for Straumann guided surgery which will allow implant preparation and placement thru a single guide
• A Prospective Non-interventional study to evaluate survival and success of reduced diameter implants made from titanium-zirconium alloy. P. Domagala and B. Al-Nawas, Oral Implantology 2015
Professional Affiliations
• Academy of Osseointegration member 2001-Present
• American Academy of Periodontology member 1992-Present
• American Dental Association member 1988-Present
• Academy of Dental Sedation member 1999-Present
• Chicago Dental Society member 1989-Present
• Dawson-Pankey Study Club member 2001-2006
• Dental Lifeline Network member 2010-Present
• Illinois State Dental Society member 1995-Present
• International Academy of Periodontology member 2001-Present
• International College of Dentists member 2004-Present
• International Team of Implantology member 2006-Present
• Lake County Dental Society member 1995-Present
• Midwest Society of Periodontology member 1999-Present
• SPEAR Faculty Club member 2011-Present
• Spear Guest Faculty member 2013-Present
• Waukegan Dental Study Group member 1995-2012